ORGANIC FARMS
More and more existing Farmers and "new" Farmers are going Organic.

The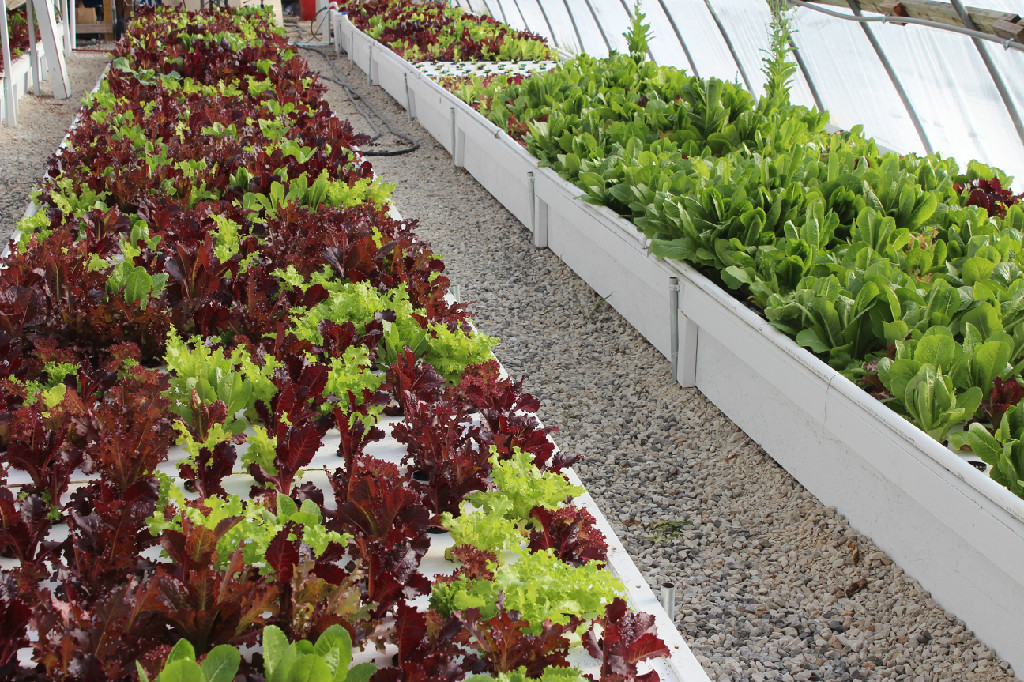 advantages they are finding to switch from the recent "traditional" ways of farming by adding pesticides and chemical soil amendments are proving to be ineffective and costly.

Many Agricultural State institutions are starting to adopt more "green" methods of farming which is sustainable, cheaper and growing more nutritional foods.

Farmers are finding that purchasing increasingly larger machines, adding more chemicals to improve soil are only costing money and putting them out of business instead of increasing their business.

Plus with the more costly ways of "past" farming the owners (-Farmers) are obligated to the large Corporations for their living which makes farming dependent NOT independent which is the way it was prior to chemical additives.

DO YOU RUN, OWN OR KNOW OF AN ORGANIC FARM? TELL US ABOUT IT!
Recent traditions are just that RECENT.

Chemical additives to feed, grain and ground were introduced to farming only in the last 100 years.

Although referred to as the Industrial Revolution the "switch" to industrial farming was slow and it was only the last 50 years that farming turned "chemical" more than natural (after WWII).

This "chemical" turn required Farmers to purchase more and more "outside" materials to produce good crops (or so they were convinced by chemical manufacturers the crop were better).

Larger machinery the would "do it all" were costly and agreements were made by Farmers to co-op not only with other Farmers but to co-op with "industry" to sustain production on their farms.
A vicious cycle of industry taking over the small farms and growing into an industry controlled by CORPORATIONS only interested in the "bottom line" and not in the production of nutritious products for the buying public.
DO YOU RUN, OWN OR KNOW OF AN ORGANIC FARM? TELL US ABOUT IT!
"The identification of nitrogen, potassium, and phosphorus (referred to by the acronym NPK) as critical factors in plant growth led to the manufacture of synthetic fertilizers, making possible more intensive types of agriculture. The discovery of vitamins and their role in animal nutrition, in the first two decades of the 20th century, led to vitamin supplements, which in the 1920s allowed certain livestock to be raised indoors, reducing their exposure to adverse natural elements. The discovery of antibiotics and vaccines facilitated raising livestock in concentrated, controlled animal feed operations by reducing diseases caused by crowding. Chemicals developed for use in World War II gave rise to synthetic pesticides. Developments in shipping networks and technology have made long-distance distribution of agricultural produce feasible." Source Wikipedia
"Agricultural production across the world doubled four times between 1820 and 1975[1] to feed a global population of one billion human beings in 1800 and 6.5 billion in 2002.[2] During the same period, the number of people involved in farming dropped as the process became more automated." Source

W

ikipedia
Farming went "inside" with pigs, and cows forced to live on concrete floors, laying hens cooped up in cages and fed chemically processed food to produce more eggs, boiler chickens fed chemically enhanced foods living in unlighted shelters growing chicken breast so large the chickens can no longer stand upright on their own legs.

What once took 3 months to grow now takes 1 month.

The AG business gets fat on consumer money while the consumer gets fat on chemically enhanced food, destroying the good health of a nation and the world.
Maybe, just maybe farming is taking another Revolutionary turn with the advent of the NEW farmer.

What will they call this Revolution?

Will this be the Awakening Revolution, the Take it Back Revolution, who will coin the correct phrase the call the next big phase of the human and world life cycle?
I don't care what it will be called, I for one am glad it is turning the other direction.

These FARM pages are to celebrate, congratulate, encourage and foster HEALTHY farming.

Join in any way you can, buy from organic farms at your Farmers Markets, buy only Organic foods at your local grocer or road side stand, Support local gardens even if it is just your neighbor sharing some home grown vegetables.

You don't have to be a tree hugger to enjoy delicious food, your taste buds will tell you all you need to know.
DO YOU RUN, OWN OR KNOW OF AN ORGANIC FARM? TELL US ABOUT IT!